"Where the Church is really continuing the ministry of Jesus—healing the sick, liberating the captives, seeking the lost, reconciling enemies, challenging injustice—then there is a possibility that people may be able to recognize and believe in the real presence of the reign of God."
From the Desk of the Executive Director, Dr. Scot Sherman
In our Spring newsletter, there is much that we are celebrating. First, our new initiative in seminary education—The Newbigin Year—followed by some snapshots of ministry over the last few months: the Newbigin Fellows silent retreat, and our first-ever colloquy for pastors. We've had a number of exciting public "Conversations for the Common Good" in recent months: Philip Yancey, Miroslav Volf and Mike McHargue. Below you'll read about our final conversation for this season with author and food-justice activist Sara Miles, a convert who after her first experience of communion set about launching food pantries in nearly a dozen of the poorest neighborhoods in San Francisco. Lastly, an invitation to our annual Summer Institute held at Cambridge University this July. If you've ever thought about it, trust me, this is the year to come!
The Launch of the "Newbigin Year"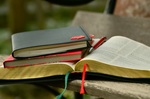 We are very excited to announce a new program in theological education. We are calling it "The Newbigin Year" and it is based on a series of four courses presenting some of the best materials developed in our recent M.Div. program partnership with Western Theological Seminary. As a cohort-based, part-time, distance learning program, it is especially well-suited for those who are discerning a call to vocational ministry and/or seminary education. For anyone looking for a chance to dip their toe into theological reflection and receive mentoring along the way, this is a great opportunity. More information on "The Newbigin Year" is available here.
Lesslie Newbigin Summer Institute 2017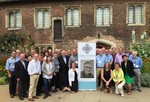 2017 marks the 500th anniversary of the beginning of the Protestant Reformation.  This Summer, the Lesslie Newbigin Summer Institute will look at ways Lesslie Newbigin embraced and developed some of the vital themes of the Reformation.  Join us as we explore these themes and assess their implications for the mission of the church today.  With Special Guest Speakers: Rowan Williams, Marilynne Robinson, and Graham Tomlin.  For more information and how to register, please click here.
Reflections on the Newbigin Fellowship Silent Retreat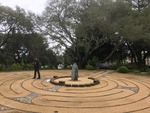 On Saturday, January 20th The Newbigin Fellows gathered for a day of meditation, worship, and debrief at the Mercy Center in Burlingame.  Hear directly from our Fellows about the renewal of body, mind and spirit that they experienced at this beautiful and peaceful locale:
The Silent Retreat gave me the gift of forcing me to slow down and listen for the voice of God. The NHS faculty also gave us tools to use during our silence that we could reference when we started to feel lost. I wish the retreat would have lasted longer.  -Jeff Spears
What is it about silence that helps me meet God? I intellectually know that God is with me, within me. That's what I've been taught. And yet, it is in the silent moments when I most connect with God. I feel it when I take weekly communion. I felt it at the Epiphany service, but I felt it most acutely during the silent retreat. What a weekend to be silent. A weekend when many of us would have rather had our voice and presence felt at the Women's March. I was grateful for the time away. The time away from social media. The time away from the day to day demands and self-created distractions of work email and whatever else. To sit in the quietness of the Chapel and feel the presence of God. I'm Scottish; culturally we don't do tears. But those tears flowed. To walk the labyrinth. To experience centering prayer. To ponder what was behind the door during one of our group meditations. Wow. It was all so good. The debrief and after party, well, that was icing on the cake. So grateful. Thankful.  -Jaclyn Mason
Newbigin House of Studies is accepting applications for the 2017-2018 Fellowship Program begining late spring.  For more information click here or email Christy LaLonde at christy@newbiginhouse.org.
Pastors Colloquy Recap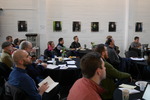 Last month, 40 pastors from across the country gathered for two days of reflection on what it means to flourish in ministry. Featuring authors like Miroslav Volf and Paul Weston, topics ranged from the philosophy of René Girard to faith and technology. It was an action-packed week with colloquy participants as well as students from our seminary intensive. We will be posting audio from the colloquy every few weeks; the first session with Daniel Kirk, entitled "A Very Big Gospel for the Work of a Lifetime" can be found here.
A Conversation with Sara Miles, Thursday, March 9th at 6:30pm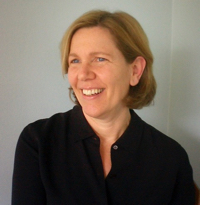 "Faith and Food":  Sara Miles was a happy atheist, an editor at Mother Jones who covered wars and revolutions in Central America. She was married to another woman and had no intention of becoming a "religious nut," until one morning she wandered into a San Francisco church, found herself taking communion, and her life changed. That day she found her life's mission: feeding the hungry.  She tells her story in her book Take This Bread: A Radical Conversion.
Now a priest at that very congregation, St. Gregory of Nyssa in Portrero Hill, she's director of The Food Pantry, an organization increasing access to food for hungry people. Her other books include Jesus Freak: Feeding Healing Raising the Dead and City of God: Faith in the Streets. She speaks, preaches and leads workshops around the country, and her writing has appeared in the New York Times Magazine, the New Yorker, and on National Public Radio. She'll be joining Dr. Scot Sherman in conversation about her life and faith feeding the hungry in San Francisco.
Don't forget – You can participate in the ministry of Newbigin House of Studies in one of the following ways:
•    Pray for us regularly, please!
•    Make an online gift – click HERE.
•    Make a gift of appreciated stock. Avoid capital gains penalties and receive a tax deduction for the appreciated value. Click HERE
•    You can mail your gift to: Newbigin House of Studies, P.O. Box 641049, San Francisco, CA 94164.
Blessings,
Scot Sherman, Ph.D.
Executive Director, Newbigin House of Studies
2017 Newbigin House of Studies
info@newbiginhouse.org