Seeking the good of the city through theological education…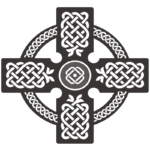 CONVERSATIONS
for the Common Good
Featuring lectures, performances, and onstage conversations with writers, artists, musicians, and leading thinkers, in hope that all who attend will be enriched and challenged by the distinctive perspective that faith can add to our lives. →
NEWBIGIN FELLOWSHIP 
for the Urban Christian
Join a cohort of lay persons for a contemplative year together. This nine-month intensive training program seeks to provide a theological, spiritual, personal, and relational framework for wise integration of faith, work, and life. →
THEOLOGICAL EDUCATION
for the Renewal of the City
Sensing a call and wondering about next steps? We invite you to consider "The Newbigin Year," a part-time, cohort-based, distance learning program designed to help you discover more about yourself, the city, and your sense of call. →
Newbigin House of Studies, named for missionary-theologian Lesslie Newbigin (1909-1998), seeks the good of the city by developing leaders through theological education.1 Emerging from City Church San Francisco and partnering with churches and institutions across the U.S. and the U.K., our faculty of pastor-scholars have rich experience in church planting and revitalization, social justice ministry, vocational discipleship, counseling and pastoral care. We provide resources for spiritual growth through our Fellows program for lay people and through conferences and special events. We offer graduate level courses that apply toward advanced standing with credit in Master of Arts (M.A.) and Master of Divinity (M.Div.) degree programs.
The great missionary, pastor and theologian Lesslie Newbigin taught that "the church is mission." It "exists by mission as a flame exists by burning." The contemporary church is in desperate need of leaders who are capable of planting new churches or revitalizing churches in decline. According to Newbigin, spiritual renewal will only happen when "local congregations renounce an introverted concern for their own life, and recognize that they exist for the sake of those who are not members, as sign, instrument and foretaste of God's redeeming grace for the whole life of society." Newbigin House seeks to redevelop a vision for mission within our churches by training and mentoring a new generation of missional leaders, in partnership with the church and the seminary.
[1] Jeremiah 29:7; Lesslie Newbigin, Truth to Tell: The Gospel as Public Truth.  
Who Was Lesslie Newbigin?
A newly married Lesslie Newbigin set off for India in 1936 as a missionary of the Church of Scotland. No one knew that in the coming years he'd not only impact a remote region, but the entire world.
But we're getting ahead of ourselves.
Lesslie and his wife Helen moved to India in 1936 in order to serve the Madras Mission. He soon realized that, particularly in mission, the church needed to be unified. In 1947, the young missionary became Bishop Newbigin, a strange thing for a Presbyterian, but essential for the unity of the Church of South India, an ecumenical church formed in mission. The church and its unity would become Newbigin's mission.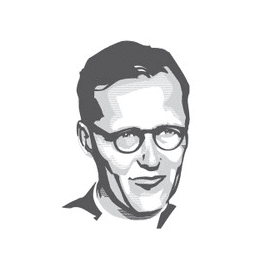 Newbigin soon found himself in Geneva, working for the unity of the church within the World Council of Churches. He would become the Associate General Secretary before returning to India as Bishop of Madras in 1965. He'd serve there until 1974, when he and Helen returned to their beloved UK. But Lesslie was not done yet.
Newbigin had left the West as a missionary, but he returned as a missionary, as well. He was not merely a minister, but a philosopher, of sorts…a rare scholar-practitioner who studied Michael Polanyi and Alasdair MacIntyre, who was troubled by the Enlightenment and its influence on the West, and who embodied his missionary sensibilities in the secular West. Newbigin believed that the UK needed the Gospel as much as India did. And so did the United States. Thus, Newbigin began a second career of sorts – Newbigin, missionary to the West.
Lesslie Newbigin died in 1998, as both father and husband, but also as a father of a movement. With the blessing of his children, Newbigin House of Studies continues to champion his vision of a missionary movement to the West. Emerging from City Church San Francisco and partnering with churches and institutions in urban centers across the U.S. and the U.K., Newbigin House seeks to embody the spirit of Lesslie Newbigin in our 21st century context.
You can find many of Newbigin's writings and lectures at www.newbiginresources.org.
We have chosen an ancient symbol as the "face" of Newbigin House, the Celtic cross. Celtic crosses were originally carved on ancient Rune stones, ancient sculptures that dated back to Druid times. For these newly converted Christians, it was a conscious testimony to the gospel's power to change people and places that were originally deeply hostile to Christ. The Celtic cross reminds us of the great missionary movement in the British isles dating back to the 5th century, on through the spiritual renewal of the Protestant Reformation, then on through the great missionary movement to plant churches in the new world. It reminds us of our calling to continue being a missional church, true to this great heritage.