A New Vision for Pastoral Training – Why I'm at Newbigin House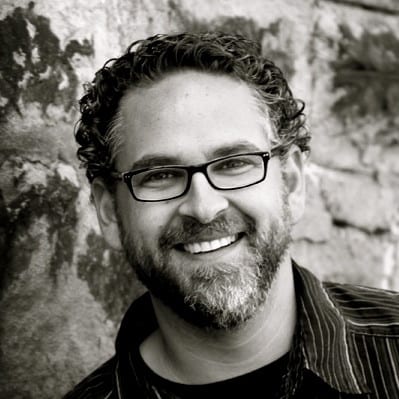 In 2004, I participated in a Pastor's Summit with graduates of three evangelical and Reformed seminaries. My wife and I served as counselors, meeting in groups and individually with the pastors (all male) and their spouses. I had just started teaching part-time at Reformed Theological Seminary (Orlando), and this experience changed my entire trajectory. In fact, it would lead me to work toward a Ph.D. in Psychology, writing in the area of seminary preparation and pastoral excellence.
I remember several important things. First, the spouses craved time for honest interaction with others who would relate to their experiences. My wife, a trained therapist herself, was not only able to validate their experiences, but understood the realities in a profound way herself. These women were exhausted, dismayed, confused, and angry. But these were emotions they were rarely allowed to speak.
Second, I recall a conversation with a couple who had about 5 years of ministry experience and had planted a church. Their marriage was hanging on by a thread. I remember them saying, "We were never told it would be this hard in ministry."
Finally, an experience told the whole story. A therapist named Diane Langberg spoke to the entire group with a compelling message about the Gospel, ministry, and relational health. A large group of participants loved the talk, and felt as if it challenged them to live a theology of grace more faithfully instead of talking grace but working as if the Kingdom depended on their efforts. A second group, however, was dismayed that a female was teaching theology.
This told the bigger story, in my estimation.
There are some, thank God, who long to live out the ongoing story of God's redemption of human hearts, and the whole world. And there are some, God help us, who view themselves as the Doctrine Police. Some will become Wounded Healers, to use Henri Nouwen's wonderful description. They'll prize theology, but prize it in so much as it is both taught and lived, believed and prayed, in the spirit of lex orandi est lex credendi. And others will become Crusaders in a war of doctrinal purity, where so often the methods employed betray the integrity of the theology.
I taught at a seminary for five years before moving to San Francisco. I value deeply the work of my former colleagues at the seminary, and continue to teach a few courses for the seminary. But my Summit experience, along with my dissertation research, compelled me to be a part of a new way of training pastors. Add to this the fact that City Church San Francisco is doing ministry in the most secular city in the United States with theological integrity, missional vitality, and ecumenical unity – paving the road for a kind of "third way" that refuses to be entrenched in the ministry-stifling extremes of fundamentalism and liberalism. This is a vision that could only be attached to the name Lesslie Newbigin, the great missionary-theologian who not only took the Gospel to South India, but took it back to the West.
My colleague Scot Sherman and I will continue to blog on the Newbigin vision, and the opportunity for theological education in this most extraordinary 'lab' for learning – San Francisco. Stay connected…there's a whole lot more to come.
Rev. Dr. Chuck DeGroat