Silence and Beauty: A Conversation with Makoto Fujimura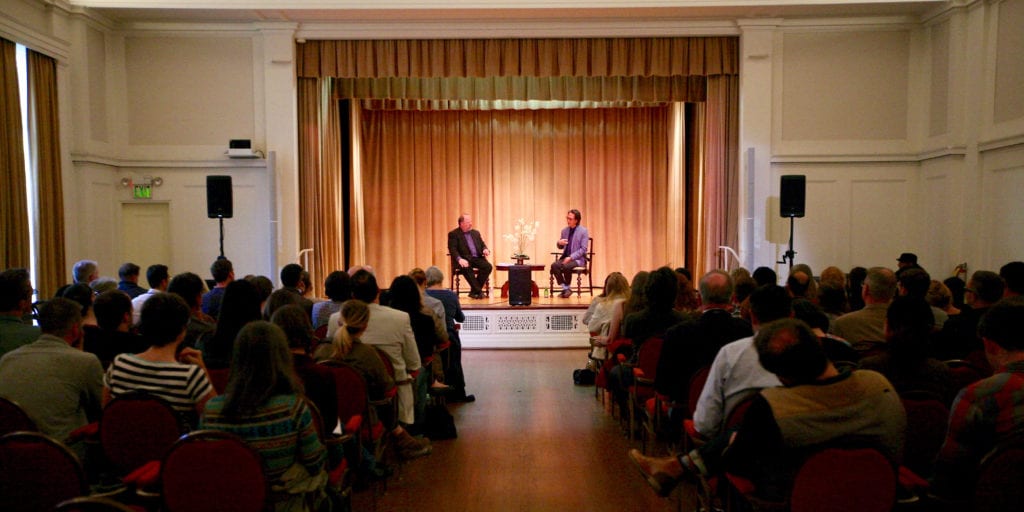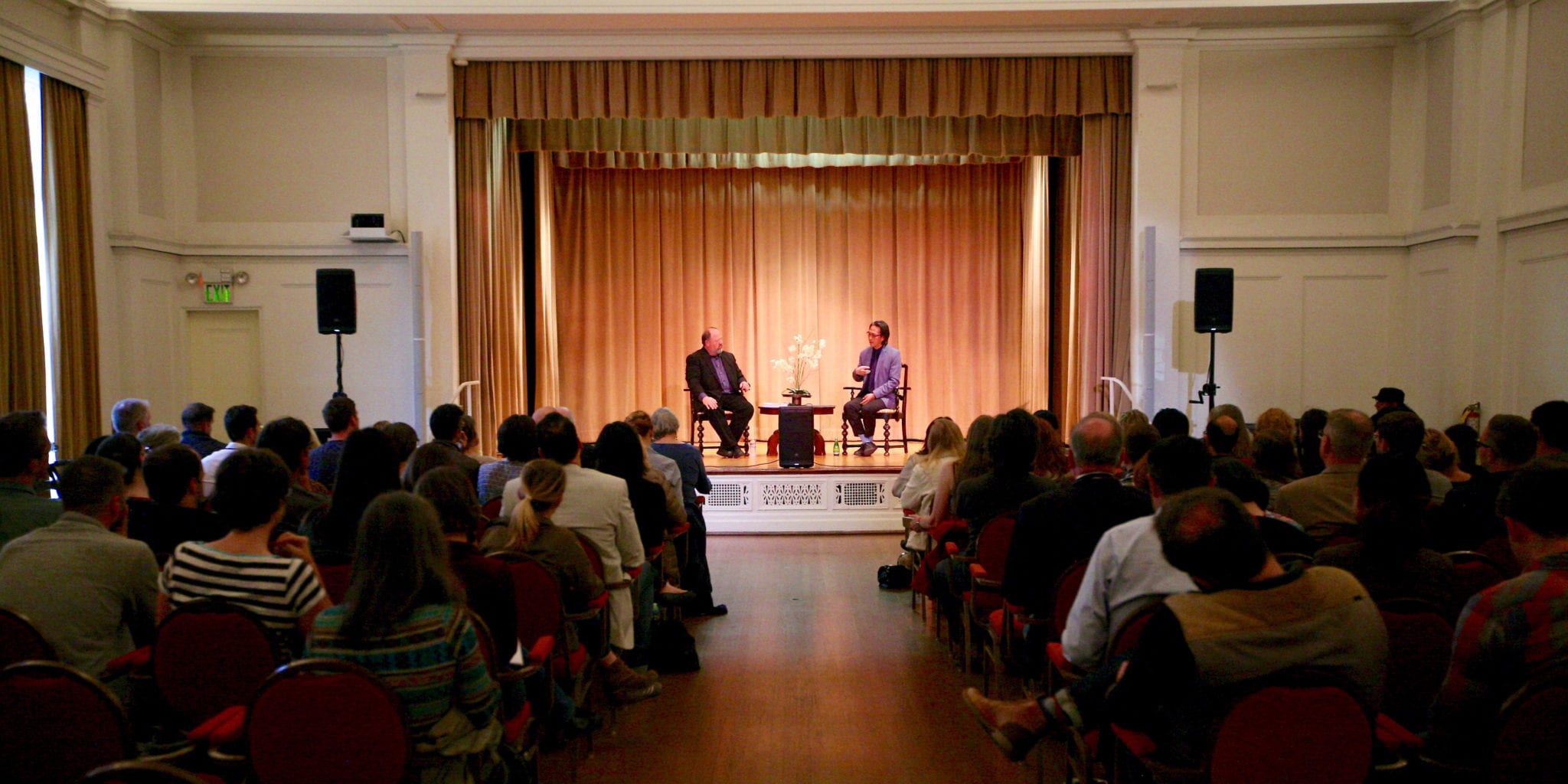 by guest writer, Laura Turner
Makoto Fujimura is one of the best and most prominent Christian artists of our day. Born in Boston in 1960, he spent many of his formative years in Japan, then back in the states for college, and back to Japan for graduate school. In school, he studied the ancient Japanese art of Nihonga, a traditional form of painting initially used to decorate scrolls. "When people ask about my style of painting I say it's a combination of Fra Angelico and Mark Rothko using traditional Japanese materials," Fujimura told an audience back in May when the Newbigin House of Studies brought him in to discuss his art and his recent book, Silence and Beauty: Hidden Faith Born of Suffering. 

Together with Dr. Scot Sherman, Fujimura talked about his art, his book, and the role that suffering and trauma play in art. Fujimura's book is in part an exploration of Shusaku Endo's book Silence, a bestselling novel about discrimination against Catholics in 17th-century Japan. It would seem impossible for this book to become a bestseller, Fujimura said. With a Catholic population of less than 1% and a plotline about Jesuit missionaries being tortured, Silence doesn't necessarily sound like it hits on universal themes. But that's exactly what Endo does in his book, and what Fujimura is interested in doing in his art–finding the universal in the specific.
Mako Fujimura's art has been exhibited around the world–Tokyo, Vienna, New York. He was recently named the director of Fuller Seminary's Brehm Center for Worship, Theology, and the Arts, which means he has a unique vantage point from which to see the intersection of art and faith. One of the areas of public life he has sought to address with his art is something he calls "culture care." (He has a book by the same name.) " I use 'Culture care' to change the metaphor from "culture wars" to "culture care," and to see culture not as a territory to be fought over but as a garden to steward, an ecosystem to steward. When we do that, I notice that ideological polarities and divisiveness don't disappear but are put in the context of caring for the common good." Fujimura recounts a time when he was in his capacity as a presidential appointee to the National Council on the Arts, and was working with Dana Gioia, who was then chairman of the National Endowment of the Arts. Mako and others were concerned that the NEA was about to lose funding as the result of a vote from more conservative Congress members. Instead of staging a protest, Dana got creative. "Dana asked a conservative senator if he would be part of a Shakespeare play, because he had read that the senator was in a Shakespeare play in high school. The senator agreed to read for the part, which turned out to be the role of Macbeth. Dana asked a liberal senator to play Banquo," Macbeth's foil and former ally. It is this kind of creative thinking, Fujimura suggests, that moves us beyond culture wars and into culture care.
Silence and Beauty came about at the insistence of a friend of Fujimura's, who wouldn't take "no" for an answer. Eventually, this friend connected Fujimura with the director Martin Scorsese, who was about to direct an adaptation of Silence. It was this conversation that led Fujimura to see the universality of Endo's book, of pain and trauma turned to beauty. Fujimura lived just 3 blocks from the World Trade Center on September 11th, and some of his mourning and questions about that tragedy find their way into his book. "Everybody has their own Ground Zero," Fujimura said. "Everybody has their own fumi-e. We step on things we love to survive." Fumi-e played a major role in Silence, and hold a great deal of historical and religious significance in Japan: They were images in stone or wood of Jesus or Mary that the Japanese government would have people step on when they were suspected of being Catholic. This act, of stepping on a fumi-e, was meant to renounce a person's faith in Jesus, and comes in Silence to represent the collective trauma of a group of people who had to deny parts of themselves to live. "When you are a leader in the church you're supposed to be this kind of hero of the faith," Fujimura said. "The projection of your faith journey, I think, gets very much distorted into an unrealistic picture. My experience going through trauma is that it's devastating, something you can't really get over, but that your faith can earn a place in the midst of that. Perhaps because you experience brokenness, you can help others." That is what Endo did in Silence, and in his art and writing and culture care, what Fujimura is doing for us now. [title text="AUDIO" style="center"]
[soundcloud url="https://api.soundcloud.com/tracks/265688474″ params="color=ff5500&inverse=false&auto_play=false&show_user=true" width="100%" height="20″ iframe="true"]
[divider width="full"]
[row]
[col span="1/1″]
[/col]
[/row]