Our Newest Senior Fellow: Liz Lin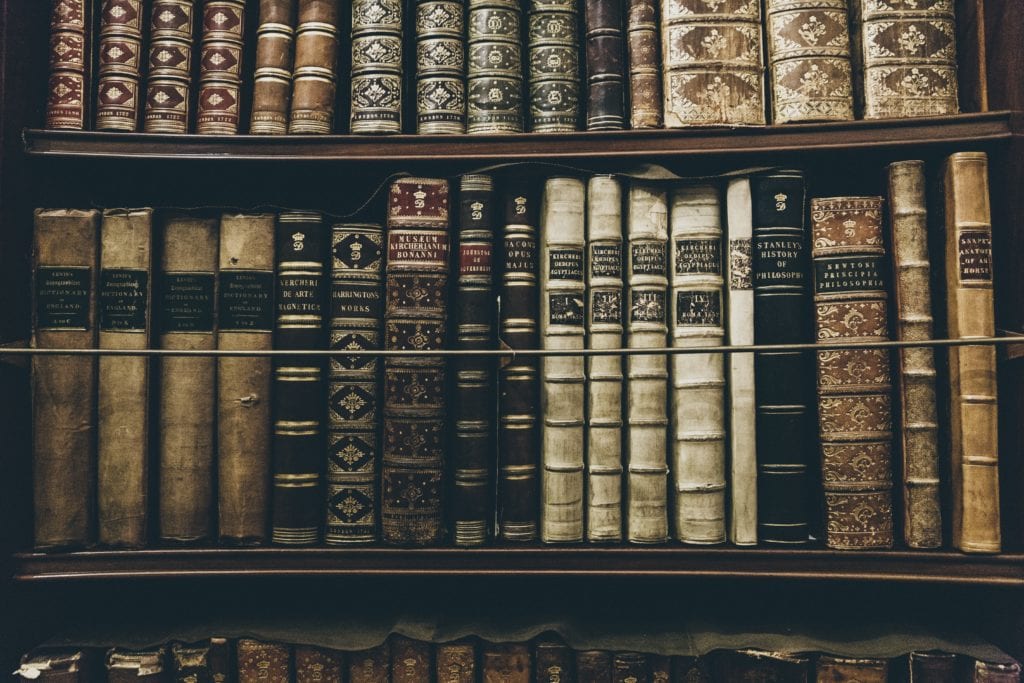 Liz Lin thought she was going to be a therapist.  The Detroit-area native went to Fuller Seminary in Pasadena thinking that her PhD in Clinical Psychology would be a ticket to a lifelong career counseling others in traditional therapy. And counsel others she has, but not in the way that she imagined she might: Liz didn't become a therapist, but instead spends her time speaking, teaching, and writing about issues related to race in America.
Her parents are originally from Taiwan, but met in graduate school in the Detroit area and got faculty positions at a nearby school. Growing up, Liz says, "I was made aware of race really early on and just how it impacted my experience as compared to all of my white friends and classmates." She began to understand the world around her in a different way, and that experience shaped her as a young woman, and has led her now to pursue the work of education that she loves.
Liz joins us as our newest Senior Fellow at the Newbigin House of Studies, so we sat down with her to talk a bit more about what she's learned with Newbigin, what she's excited about, and the challenges she faces.
NHS: What was in like for you to grow up in an area where you didn't interact with many other Asian Americans?
LL: I spent the better part of a decade really hating the fact that I was Asian and doing everything I could to distance myself from that. When I was 15, my one Asian friend invited me to go to church with her–to a Taiwanese immigrant church that had a high school ministry for all of the American-born children, and that was really where for the first time in my life I had an Asian American community. It was the first time that part of me was normal and not something that made me weird and different. That's really where I came to accept and embrace my racial and ethnic identity and could start figuring out what it meant and how to have a positive relationship with that.
NHS: So how did your professional interest in race and racism gain steam as you were in school to get a PhD in clinical psychology?
LL: I went to undergraduate school at the University of Michigan, and fully immersed myself in Asian American Christian fellowship. It was then that I started to realize that my Asian American narrative was not the only one, that there is a huge diversity of stories within that community.
I also started taking some Asian American history classes and realized the history extends far beyond where my own story started. That throughline of how race and racism impact your own individual experience really stuck with me, not just in terms of my own personal self, but also professionally.
So I did some research in undergrad on body image and eating disorders in Asian communities as compared to white communities. When I decided I wanted to go to graduate school for clinical psychology, my area of focus was parent-child relationships in Asian immigrant families and the factors that influence the quality of that relationship.
A lot of the interest I had in parent-child relationships in Asian immigrant families came out of the time that I spent serving in the high school ministry that I connected with in high school. I served there through high school and all of college as well, and saw many of the same scenarios come up again and again around conflict and miscommunication and cultural differences. There was so much need for mental health services and education in this community, but there were so few resources, especially in metro Detroit. So I thought maybe I would become a therapist and help meet that need.
NHS: So you went to Fuller Seminary.
LL: I ended up going to Fuller Theological Seminary in Pasadena. I chose it in part because it was in LA and I wanted to work with Asian Americans and what better place to go? But it also allowed me to put psychology in conversation with issues of faith. At the University of Michigan, there was no space to talk about religion. In my fairly conservative, Taiwanese evangelical church there was really no place to talk about psychology. So I wanted a place where I could put those things together, especially because I saw therapy as a kind of ministry in itself.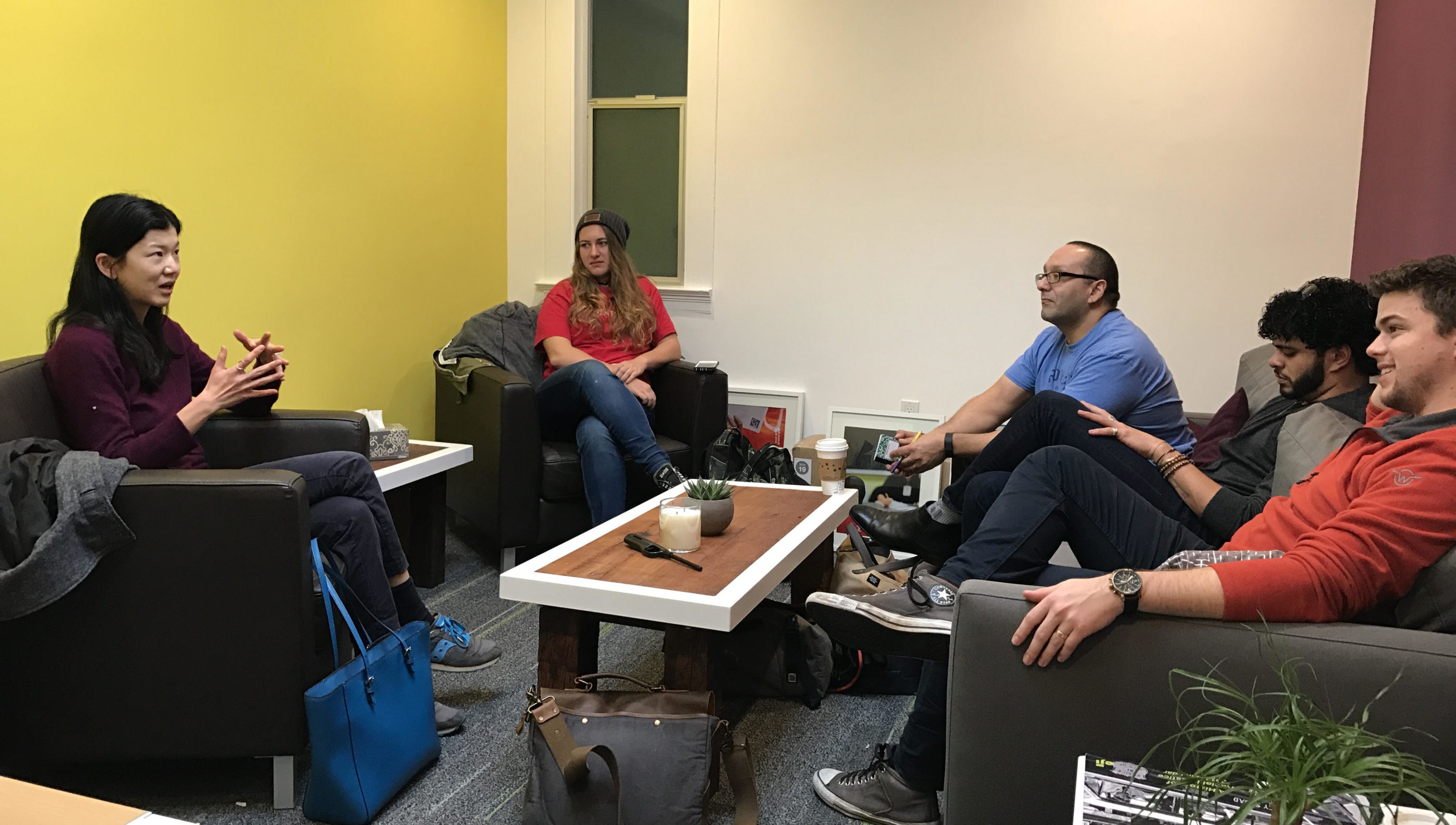 I had an amazing experience at Fuller. I began to see how race and racial identity development and mental health issues manifest in different communities. Fuller was also where I started to understand that racism wasn't just an issue of individual attitudes, it was part of a bigger system that we are all a part of, and that Asian Americans have a very specific and strange place in that system. And that's where I really started thinking about, okay, so as an Asian American person my responsibility is not just to other Asian Americans but to people of color and marginalized people more broadly. So what does it mean to be an ally and an advocate for, not just Asian Americans, but other marginalized communities, too?
NHS: That sounds like a lot to grapple with. How has that led you to where you are now?
LL: This idea of advocating for the marginalized was almost a Christian mandate. Fuller was where my Christian life became less about my individual relationship with Jesus and more about, what does it look like to fight for the oppressed? And to advocate for justice in all of its forms.
At the same time, I also started to realize that I didn't like being a therapist, which was very unfortunate because that was the plan. I finished the program, and at the end of the program I was like, alright, it's pretty clear that I don't like this, so how do I find a way to leverage these opportunities and these skills and the education I have in some meaningful way without actually being a therapist?
Peter Choi was briefly my pastor in college. He read something I had written about how I came to terms with marriage equality, and he invited me to do a seminar for the Newbigin Fellows. Then Peter invited me to do a talk at City Church around Asian Americans and race. And from there a lot of things kind of came together.
Since then, I've gotten the opportunity to co-teach some classes in the Newbigin Year, talking about things like the impact of race on cities and the urban church, educating about redlining, and the criminal justice system.
I feel super lucky to have the opportunity, because I feel like this gig is everything I wanted to do. Writing about race, speaking about race, teaching people about race, I get to do all of those things together, which is kind of amazing. I love getting to be part of these conversations, which are so rich and meaningful.