The Newbigin Fellowship Curriculum: A Fresh Start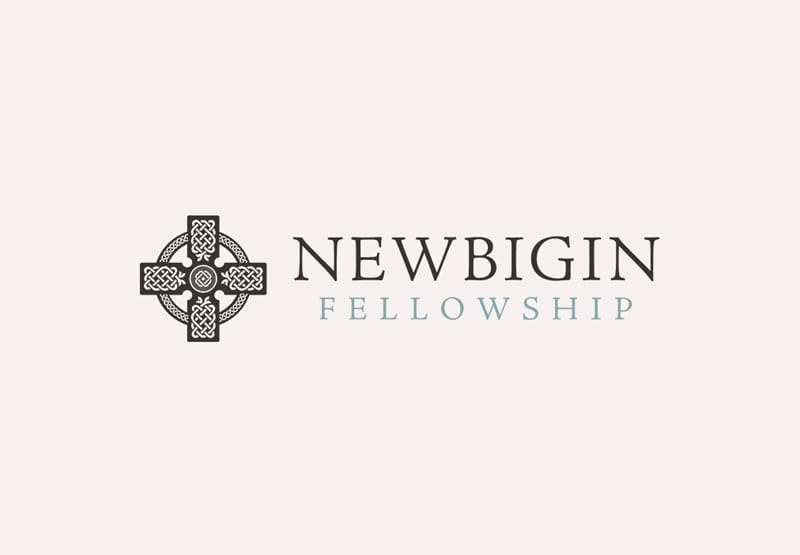 By Daniel Kirk
This year the Newbigin Fellowship curriculum got a major facelift. As the architect of this work I am grateful for the Fellows who gave themselves wholeheartedly to a new batch of readings and practices. They have made this an extraordinary year.
I asked a few of the Fellows to reflect on the year, and their responses touched on every aspect of the experience we strive to cultivate: transformative theological engagement, life-changing spiritual practices, and profound experience of community.
Location, Location, Location
The new curriculum cultivates an awareness that all theology comes from some particular social location. Every idea about God and what God does to save the world are spoken out of specific experiences and convictions. When we listen to the theologies, challenges, hopes, and dreams of people across diverse contexts we start to catch a glimpse of a bigger and richer God than most of us have ever dreamed of.
Here's what this year's fellows had to say.
Throughout the Newbigin Fellowship I have been challenged to examine beliefs that I've long accepted as "just the way Christianity is." Challenging those beliefs has brought a freshness, vibrancy and authenticity to my faith that weren't there before.

Mary Elliott
I can sum up my Newbigin experience in one word – Perspective. I had never realized that everything I had ever heard about God in my life had come from only one race, one gender, one orthodoxy. In Newbigin, I was for the first time exposed to people who were committed to seeking Jesus, but doing so from a multitude of radically different starting places. Because of this experience, I am able to understand that my faith is much broader, and much deeper, than I previously understood.

Brandon Fischer
My theology was so warped by white patriarchal teaching (I have never used those two words together before this program!) that I honestly had no idea what or who God was… I now see a much bigger God than I ever knew.

Chip Graham
Transformation in Practice
A critical part of our time over the year is spent exploring ancient practices to help us enrich our relationships with God. Here's Chip again:
We spent a bit of time on learning different ways to pray. How to meditate, how to become centered, aware, and how to listen for God. I used pray – 'God give me blah, God fix blah, God take care of so and so'. Now I have conversations with God. I know now what it means to 'pray without ceasing'. I seem to do that. And part of that praying is listening.
Together
Life together in community is one of the most transformative dynamics of the Newbigin Fellowship.
I am so grateful to have a community of people that are and have been committed to struggle through some really tough, honest, and deep conversations about Christianity, our personal faith journeys—both past and present—and what it means to be human and a follower of Jesus in this world today.

Lucia Angel
My whole life I've felt that my heart (and brain) were split into two worlds – "church" world which was a space to think deeply about God and theology, and "secular" world – mostly college and grad school – which were places to think deeply about "non-church" things that seemed important to think about- things like social inequality and racial justice and gender equality.
The Newbigin Fellowship has been a place where I can bring both halves of myself together into one whole – to sit among a group of thoughtful, deep-thinking, whip-smart people of deep faith and wrestle together with questions of meaning, faith, belief, purpose, racism, sexism, science – basically anything that is hard and matters and has no easy answers.

I walk away from our weekly cohort meetings and monthly Fellowship gatherings feelings like I can breathe better than when I came in – like I have inhaled the sweet aroma of depth and truth and laughter and tears. I feel more deeply human, more connected to God and to one another, at Newbigin than I do in any other part of my week.

Mary Elliott
In speaking about his faith, one of our lecturers described the difference between "truth possessed" and "truth pursued"… I have now seen the beauty of truth truly pursued. I believe this characteristic best defines my Newbigin community group, and it is probably the first time I have been surrounded by people so different than me, but so completely honest in their desires, struggles, and pursuit of truth.

Brandon Fischer
Life-Changing
The overall impact of investing nine months in an immersive, contemplative pursuit of God is truly life-changing.
Chip summarizes the impact that this year in the Fellowship had on him:
I expected the voluminous reading and the Saturday workshops and the quarterly retreats. What I did not expect was the depth of change that would come about in my deepest core. My friends kept calling it New Beginnings, which actually was pretty right.

Chip Graham
And here's Lucia:
I had not felt this emotionally and intellectually engaged in a Christian setting in a very long time. It feels like a new spark has been ignited within- with so many questions and a greater curiosity about my/our place and role in this community, the church, and the world. I can honestly say this has been one of the best things I could have done for my spiritual growth at this time.

Lucia Angel
Ready to learn more? Click HERE.