Seeking the good of the city through theological education…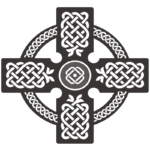 CONVERSATIONS for the Common Good
Featuring lectures, performances, and onstage conversations with writers, artists, musicians, and leading thinkers, in hope that all who attend will be enriched and challenged by the distinctive perspective that faith can add to our lives. →
NEWBIGIN FELLOWSHIP for the Urban Christian
Join a cohort of lay persons for a contemplative year together. This nine-month intensive training program seeks to provide a theological, spiritual, personal, and relational framework for wise integration of faith, work, and life. →
THEOLOGICAL EDUCATION for the Renewal of the City
Sensing a call and wondering about next steps? We invite you to consider "The Newbigin Year," a part-time, cohort-based, distance learning program designed to help you discover more about yourself, the city, and your sense of call. →
Newbigin House of Studies, named for missionary-theologian Lesslie Newbigin (1909-1998), seeks the good of the city by developing leaders through theological education.
1
Emerging from City Church San Francisco and partnering with churches and institutions across the U.S. and the U.K., our faculty of pastor-scholars have rich experience in church planting and revitalization, social justice ministry, vocational discipleship, counseling and pastoral care. We provide resources for spiritual growth through our Fellows program for lay people and through conferences and special events. We offer graduate level courses that apply toward advanced standing with credit in Master of Arts (M.A.) and Master of Divinity (M.Div.) degree programs. The great missionary, pastor and theologian Lesslie Newbigin taught that "the church is mission." It "exists by mission as a flame exists by burning." The contemporary church is in desperate need of leaders who are capable of planting new churches or revitalizing churches in decline. According to Newbigin, spiritual renewal will only happen when "local congregations renounce an introverted concern for their own life, and recognize that they exist for the sake of those who are not members, as sign, instrument and foretaste of God's redeeming grace for the whole life of society." Newbigin House seeks to redevelop a vision for mission within our churches by training and mentoring a new generation of missional leaders, in partnership with the church and the seminary. [1] Jeremiah 29:7; Lesslie Newbigin,
Truth to Tell: The Gospel as Public Truth.
Who Was Lesslie Newbigin?
Lesslie Newbigin (1909-1998) was a monumental figure in the twentieth century worldwide church, an internationally esteemed missionary, theologian, ecumenical leader, and pioneer in thinking through the missionary challenge facing churches in the contemporary West. Born in Newcastle-upon-Tyne, England, he was educated at Queens' College, Cambridge, where he was led to Christian faith through the work of the Student Christian Movement (SCM). He served for two years as SCM secretary in Glasgow, where he worked alongside the person who would become his wife, Helen Henderson. After completing his theological studies at Westminster College, Cambridge, he was ordained in 1936 by the Church of Scotland, and he and Helen were commissioned by the General Assembly for mission work in India. He served as an evangelist in Kanchipuram (1936-1946), as an architect and advocate for the newly united Church of South India (CSI), and as the first CSI Bishop of Madurai (1947-1959). Alongside luminaries such as Karl Barth, Reinhold Niebuhr and Michael Ramsey, he played a pioneering role in organizing the first assembly of the World Council of Churches (WCC) in 1948. He became General Secretary of the International Missionary Council in 1959, moving to London to guide its integration into the WCC in 1961. Relocating to Geneva, he served the WCC as Associate General Secretary with responsibility for the Commission on World Mission and Evangelism. In 1965 he returned to India to serve as bishop of Madras (Chennai) until 1974. Upon retirement, after nearly forty years in India, he and Helen returned to England with only two suitcases and a backpack, riding buses most of the way, hitchhiking when necessary. In "retirement" he taught missiology and ecumenism at the Selly Oak Colleges in Birmingham (1974-1979), was elected moderator of the United Reformed Church (1978-1979), and at age seventy-one became the pastor of the Winson Green United Reformed Church, an inner-city congregation in Birmingham (1980-1989). During the 1980s he became involved in efforts to help churches come to terms with the missionary challenges posed by secular culture, which led to some of his most influential writings. The Newbigins moved to London in 1992 to be near their children. Lesslie Newbigin died in 1998 following a brief illness. He was eighty-eight years old. Newbigin published 17 books and over 50 articles before his retirement in 1974. He would go on to write another 15 books and scores of articles, book reviews and Bible studies. His most significant work on Christian unity was
The Household of God
(1953). Some of his other notable books explore the challenges facing the churches in the West, such as
Honest Religion for Secular Man
(1966),
The Open Secret
(1978, revised in 1995),
The Other Side of 1984
(1983),
Foolishness to the Greeks
(1986),
The Gospel in a Pluralist Society
(1989), and
Proper Confidence
(1995). Many of his writings and sermons are available at
Newbigin Resources
, a partnership between Newbigin House of Studies and the Newbigin Centre in Cambridge, UK. The site includes essays, articles, books, and audio recordings.