A Public Event
From a powerful new voice on racial justice, I'm Still Here: Black Dignity in a World Made for Whiteness is an eye-opening account of growing up Black, Christian, and female in middle-class white America.
In conversation with Scot Sherman, Austin Channing Brown will discuss ways that we, in a world still governed by systems of racial oppression, can begin to see there's another way.
What Others are Saying About the Book
What a stunning debut from a seasoned racial justice leader. Austin does double duty by fiercely affirming blackness while simultaneously unveiling and demystifying the subtle effects of white supremacy among Christians.
Christena Cleveland
Professor at Duke University and author of Disunity in Christ
Austin Channing Brown introduces herself as a master memoirist, delivering a manifesto on racism in America that will live on shelves besides Ta-Nehisi Coates and Michelle Alexander. This book will break open hearts and minds. It's an example of how one woman can change the world by telling the truth about her life with unflinching, relentless courage.
Glennon Doyle
Bestselling author of Love Warrior, and

Carry On, Warrior

, and president of Together Rising
Powerful… Brown calls on readers to live their professed ideals rather than simply state them.
Publishers Weekly (Starred Review)
About the Speaker
Austin Channing Brown began her pursuit of racial justice in college with an experience called Sankofa- a three-day bus trip exploring Black history sites throughout the South. This transformative pilgrimage inspired Austin to dedicate her life to the legacy of Black freedom.
After graduating from North Park University, she earned a masters in social justice from Marygrove College in Detroit, MI. Building on her graduate work, Austin has served in a number of nonprofits focused on homelessness, youth programming, and higher ed.
Her first book shot to the top 20 of Amazon's bestsellers list. It has received acclaim from Kirkus, Publishers Weekly, Booklist, and a host of other reviewers. It has been featured in On Being, The Chicago Tribune, Shondaland, Popsugar, and more.
Conversations for the Common Good
Scot Sherman is the executive director of Newbigin House of Studies, and host of Conversations for the Common Good—public conversations with writers, artists, musicians and leading thinkers about the issues that divide us and the ideals that bring us together.
This event is jointly sponsored by Newbigin House of Studies and City Church San Francisco.
Get tickets | $20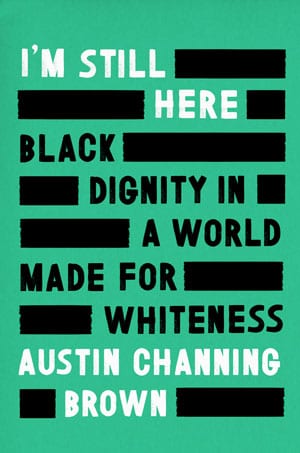 Books will be available for purchase and signing after the program.