Faith and Food: A Conversation with Author and Activist Sara Miles
[ux_banner height="400px" bg="21662″ link="#" text_color="light" animated="fadeIn" text_width="70%" text_align="center" text_pos="center" parallax="0″ parallax_text="0″]
A Conversation with Sara Miles
Faith and Food
[/ux_banner]
[row]
[col span="2/3″]
[title text="Faith and Food" style="bold"]
"I love everything she writes…"
—Anne Lamott
"Sara is so inspiring… Where most aim for the clouds, she's focused on the dirt and sweat and blood and struggle of this world and the presence in it with us—which is, of course, the best news of all."
—Rob Bell
Sara Miles was a happy atheist, an editor at Mother Jones who covered wars and revolutions in Central America. She was married to another woman and had no intention of becoming a "religious nut," until one morning she wandered into a San Francisco church, found herself taking communion, and her life changed. That day she found her life's mission: feeding the hungry. She tells her story in her book Take This Bread: A Radical Conversion. Now a priest at that very congregation, St. Gregory of Nyssa in Portrero Hill, she's director of The Food Pantry, an organization increasing access to food for hungry people. Her other books include Jesus Freak: Feeding Healing Raising the Dead and City of God: Faith in the Streets. She speaks, preaches and leads workshops around the country, and her writing has appeared in the New York Times Magazine, the New Yorker, and on National Public Radio. She'll be joining Dr. Scot Sherman in conversation about her life and faith feeding the hungry in San Francisco.
Thursday, March 9, 2017 • 6:30pm – 8:30pm
Century Club of California
1355 Franklin St., San Francisco, CA 94109
Tickets: $20.00
The evening will begin with a wine and hors d'oeuvres reception followed by an interview and book signing.
Copies of Sara Miles' books will be available for purchase.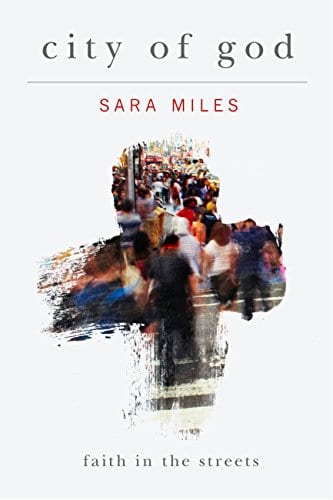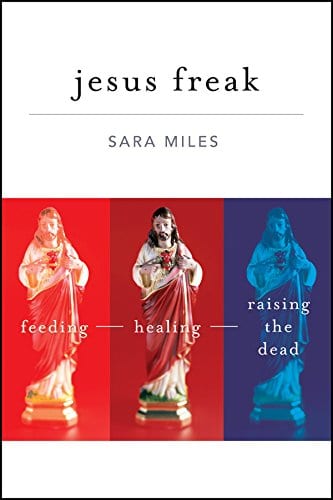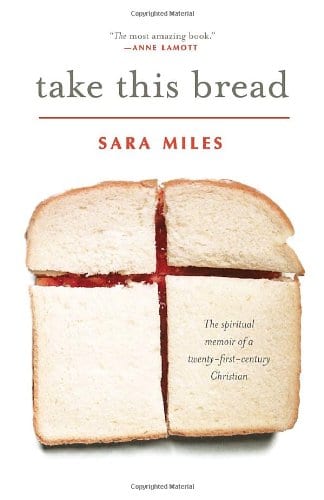 [gap height="30px"]
[/col]
[col span="1/3″]
[title text="About the Author" style="bold_center"]


Sara Miles is the founder and director of The Food Pantry, and director of ministry at St. Gregory of Nyssa Episcopal Church in San Francisco. She is the author of Take This Bread: A Radical Conversion; Jesus Freak: Feeding Healing Raising the Dead; and City of God: Faith in the Streets.
[/col]
[/row]
[row]
[col span="1/2″]
[/col]
[/row]
[row]
[col span="1/1″]
[title text="CONVERSATIONS FOR THE COMMON GOOD" style="bold"]
Newbigin House of Studies regularly hosts lectures, performances, and onstage conversations with writers, artists, musicians, and leading thinkers. Featured guests are asked to articulate the important ideas and relevant viewpoints that inform their work and creative process. These conversations are offered in hope that all who attend will be enriched and challenged by the distinctive perspective that faith can add to our lives.
[/col]
[/row]