Christianity and the Origins of Race
Why has Christianity, a religion premised on neighborly love, failed in its attempts to bridge social divisions? In his book, The Christian Imagination: Theology and the Origins of Race, theologian Willie Jennings argues that it is actually Christianity that has created the toxic racial logic that now shapes the Western world. Delving deep into late medieval European soil in which the modern Christian imagination grew, he reveals how Christianity's highly refined process of socialization has inadvertently created and maintained segregated societies.
He also lays the groundwork for a new imagining of right relationship between peoples and the land: "a deep joining, the opening of lives to one another in openness and desire." Looking at the story of Jesus afresh, he explores the possibility of "a new form of communion…a new kind of cultural intimacy between peoples," one that transcends geopolitical, nationalist, ethnic and racial boundaries.
In conversation with Scot Sherman, Willie Jennings will discuss new ways we can begin to imagine ourselves, our communities and the landscapes we inhabit.
Event Details
Doors open at 6:30pm, event starts at 7:00pm
Location: Gresham Hall at Grace Cathedral (lower level)
What Others are Saying About the Book
"Jennings excavates the major theological issues involved as the old world encountered—violently—the new and engaged in displacement and racialization of the 'subjugated' peoples. At stake is a whole way of conceiving the self, the other, and the world of their mutual relations."
Miroslav Volf
Yale University
"How did Christianity become so closely identified with racial segregation and oppression? Jennings successfully addresses a question that others have taken for granted or left unanswered. This original and important book has the potential to change the way theology is done henceforth in America."
Cheryl Sanders
Howard University
About the Speaker
The Rev. Dr. Willie James Jennings is an associate professor of systematic theology and Africana studies at Yale Divinity School, where he teaches in the areas of systematic theology and black church and cultural studies, as well as postcolonial and race theory. He is the author of The Christian Imagination: Theology and the Origins of Race, which received the American Academy of Religion Award for Excellence in the Study of Religion as well as the Grawemeyer Award, the largest prize for a theological work in North America. He is also the author of Acts: A Theological Commentary on the Bible.
Get tickets | $10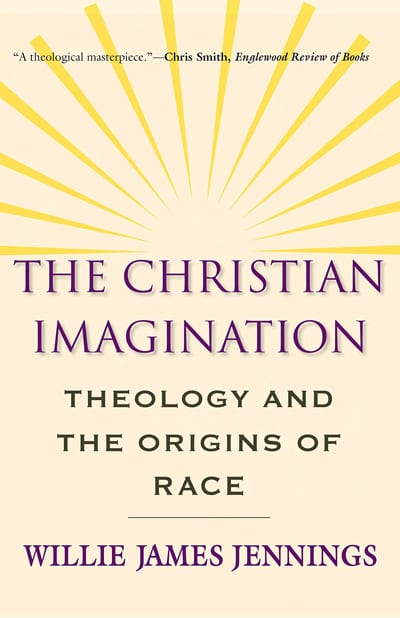 Books will be available for purchase and signing after the program.